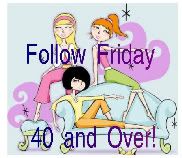 Is hosted by JAVA at Never Growing Old. It is also co-hosted this week by Tree from Mother of Pearl It Is  and her other blog mommies Faves.
I so love this blog hop, it's so up my alley. I have met so many wonderful bloggers.
This week for me has just been beyond busy.
Between scout camp and baking… I got to go Wednesday and brought the boys up 7 dozen peanut butter cookies, 8 dozen chocolate cookies, a ton of rice krispie bars and other goodies. I helped with dinner, dishes, home work and games.
Daycare, about 60 hours this week and pets…
Our outing tonight to the The Moving Wall. I will be doing a full post on this next week. If you don't know what the Moving Wall is click on the link and check it out. It is really "Moving!!"
Exercising, walking, playing tennis… A total of 27 miles in 7 days… 3 hours of tennis and minimal exercising with weights.
Nature walks with Mike and daddy…  and swimming and putting out a new swimming raft with these two wonderful men.
I haven't had to time blog, post, comment or anything. Next week is suppose to be calmer but first this week has to finish up with time with daddy tomorrow and some new chickens, game night with mama, Scott and Mike, daycare on Saturday and then paint balling with my scouts and then shopping and mowing on Sunday.
I hope you all have a wonderful Follow Friday and the most blessed, relaxing, rejuvenation weekend possible. God Bless you all!!!