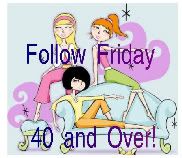 Well since I'm not a spring chicken but also not an old duck I thought this was perfect to see how it goes. To find people, ladies, gentlemen…anyone that is where I'm at or getting there or been there, done that. JAVA is hosting this and never in 10 million years would you be able to tell that she is 40 or over. She is beautiful.
This is new and wonderful and something you should go check out, that is if you're over 40.
I hope you all have a great day. God Bless!